GET FREE SHIPPING WHEN YOU SPEND $50 OR MORE!
IN THIS ARTICLE
What Does It Mean To Be Keto Certified?
Are you looking for keto friendly cereal? At HighKey, our cereals are $1.50 per serving! 0 Net Carbs* - 10 Grams Protein - 90 Calories - Grain Free - Gluten Free
KETO CERTIFIED
---
Hey. Hey You. 
We have some big news that we're high-key excited about. 
No seriously.
This news is better than endless amounts of avocados, cheese, and possibly even our Chocolate Chip Mini Cookies. Okay, maybe we took that a little too far. But seriously, it's GREAT.
HighKey Snacks is officially Keto Certified. And we are getting the certification seal on our product bags to prove it.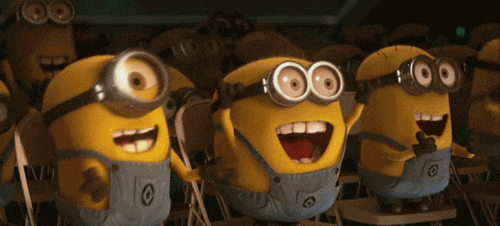 While all of our snacks are made to be keto-friendly and fit into low carb lifestyles, we want you to feel confident and trust that the products you are buying from us are credible and certified with the perfect macronutrients for the keto diet. 
What does it mean to be Keto Certified? 
We applied and received Keto Certification independently from The Paleo Foundation. The Paleo Foundation was started by a mother and daughter who wanted to establish more transparency for consumers about what they were eating and hold food manufacturers and suppliers to a higher standard. After dealing with their own frustrations with products being marketed as something other than what they are, they decided to take things into their own hands and establish a rigorous vetting process so consumers could trust that what they were buying would fit into their diets. 
The Paleo Foundation provides Keto Certification for a variety of products, from meats to drinks to cooking oils. To qualify as Keto Certified, products cannot contain any of the following ingredients:
In addition, each product must stay within a certain net carbohydrate allowance based on its category. For example, snacks cannot have more than 6 grams of net carbohydrates per serving to be Keto Certified. You can see the full chart with product types and net carb allowances below!
For more information on the Keto Certified label and requirements, you can visit www.ketocertified.com. 
Which of our products are keto certified?
While all of our products are keto-friendly, the list of products below have gone through the process to become Keto Certified. Woo!
We are still a growing company, and as we continue to launch new snacks, we will be working to get the Keto Certification for our expanding product line.
But...what is Keto? 
The ketogenic diet, aka keto, is a low-carb eating plan that aims to propel the body into a state of ketosis (basically when your body burns fat for energy). 
The keto diet calls for lots of fat and protein, and very little sugar and carbohydrates. This means foods like cheese, avocado, meat (including seafood), nuts and eggs are acceptable. Most fruits, grains, root vegetables and added sugar are off-limits. While you will have to cut out fruits like bananas, oranges and grapes, you get to incorporate more avocados into your diet, and if that isn't a win, we don't know what else is. (Can you tell we like avocados?)
Achieving and maintaining a state of ketosis is highly individualized, so some people may be in ketosis on 45 grams of carbs per day while others can eat significantly more carbohydrates while maintaining a fat-burning state. It's important to listen to your body (and your doctors!) to figure out what diet plan works best for you. 
We've developed a ton of resources to make starting keto easier. Check out the links below to help you get started:
SAVE $19
ON OUR HIGHKEY
KETO SNACK BOX!
— LIMITED TIME OFFER —
SAVE NOW
MOST CRAVED PRODUCTS
---
FEATURED POSTS
---